CSR
Environmental Policy and Social Responsibility.
Our corporate vision is "To creatively use the latest technology to manufacture and deliver the most advanced rolling stock vehicles for safe, comfortable and reliable transportation"
Environmental responsibility is a constant consideration in the design and manufacture our Rolling Stock Vehicles. In addition, for our broader corporate activities, we place importance on creating company systems that are environmentally friendly. Our entire company, including our group partners, have consistently been awarded the ISO14001 certification.
We have established and maintained an environmental management system, and we keep promoting new initiatives that improve upon existing measures. We enacted our own environmental policy to serve as the framework for these initiatives.
Moving forward, we will raise the level of environmental awareness among each employee. We will unite efforts to eliminate waste and reduce energy consumption. All of this as part of our corporate efforts to eliminate unnecessary costs and conserve energy and resources.
Environmental Policy
Basic Principle
In all corporate activities related to the design, planning, and production of rolling stock, we will establish specific environmental objectives and goals. We will promote concrete plans of action, review these as necessary, and carry out ongoing improvement efforts, for the conservation of the environment.
Policies on Environmental Activities
01
Our employees and partner companies promise to supply the world with environmentally-friendly rolling stock vehicles and to contribute to improving the environment.
02
We promise to make responsible use of the energy and resources for our services and products and to work to conserve the global environment.
03
We promise to comply with all environmental laws and regulations and to actively work to reduce our environmental impact.
Environmental Initiatives
Designing and Manufacturing Rolling Stock with Limited Environmental Impact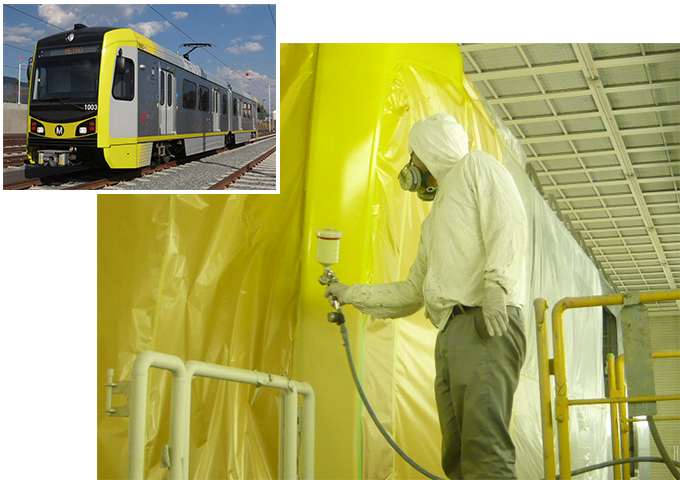 We use environmentally-friendly paints and coatings, such as powder and water-based types.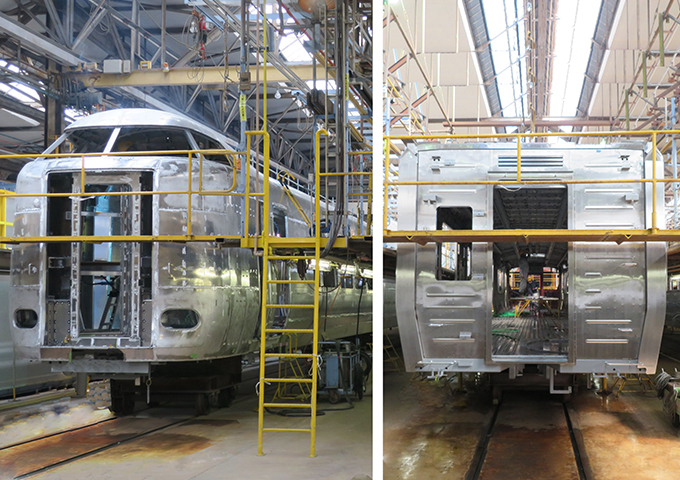 By using stainless steel and aluminum to create the bodies of our railcars, we are working to reduce the total life-cycle cost of our rolling stock.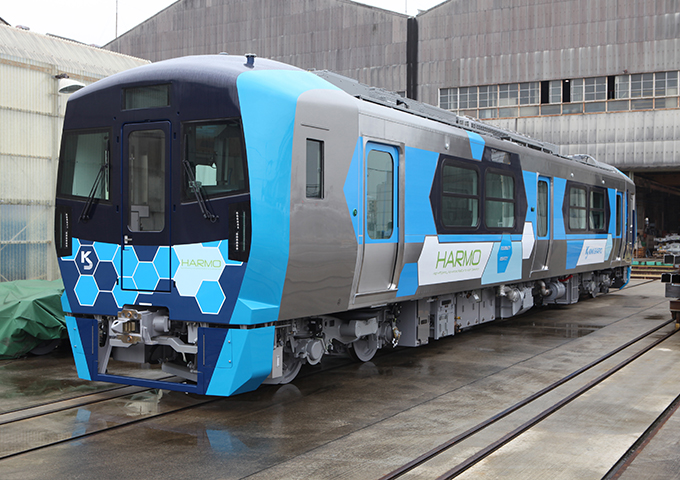 We have developed battery-powered rolling stock with a much lower environmental impact than that of diesel-powered railcars.
Major Environmentally-focused Initiatives based on Our Environmental Policy
Conservation of Energy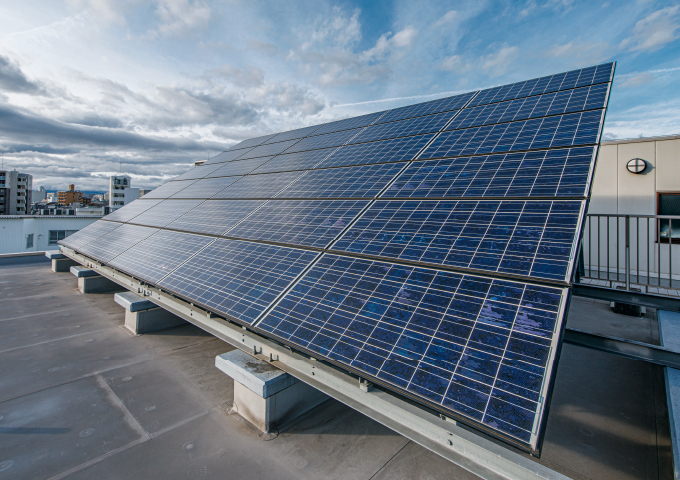 Use of energy-efficient lighting for our ceiling light fixtures
Use of light-weight, highly weather-resistant Galvanized steel sheets as the material for our factory roofs
Adoption of inverter-type air conditioners
Adoption of a 'Cool Biz' dress code
Monitoring for energy conservation at work
Recycling of Resources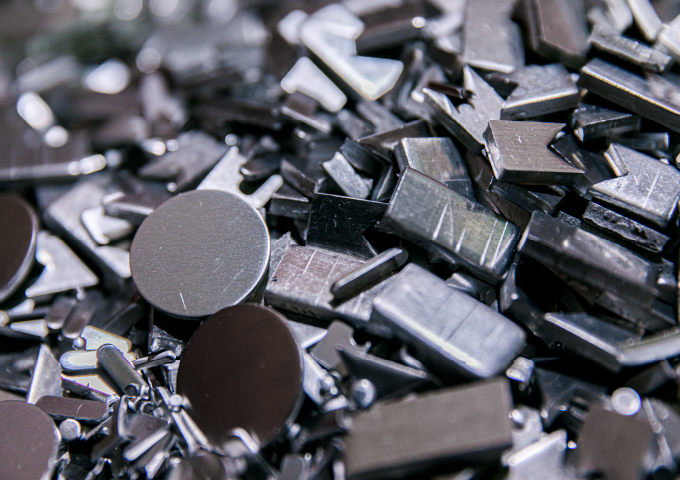 Sorting and collection of used paper such as copy and printing paper
Collection and reuse of packing and curing materials
Transferred from wooden crates to reusable metal boxes for our delivery packing with the support of our suppliers
Disposal of general industrial waste
Recycling and melting of incinerated ash for use as raw materials in construction materials, etc.
Disposal of wood chips from pallets, etc.
Use of pulverized chips as fuel and a raw material for pulp
Improved recycling rates (recovery of valuable metals) through the meticulous separation of scrap metal by material property
Effective Use of Resources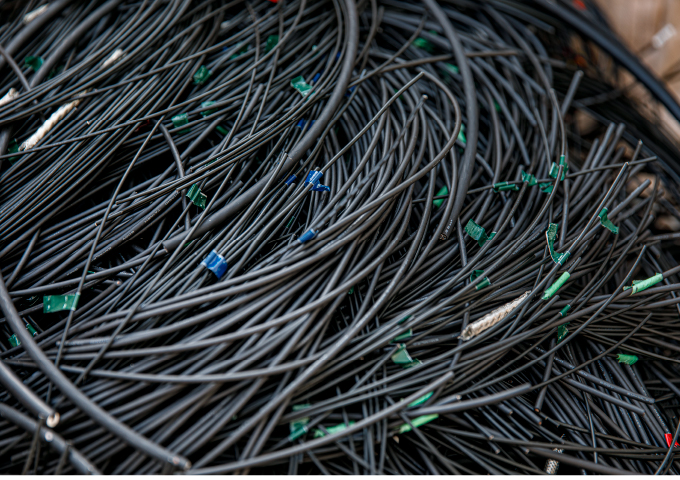 Reduced coating and paint loss through improvements to coating facilities and equipment
Improved material retention through improvements to cutting systems
Reduced waste output through use of disposable secondary materials
Promotion of paperless operations with the adoption of a Paperless Electronic Data system for our purchases.
Prevention of water and power losses through the elimination of air and water leaks in our factory.
Promotion of start-stop systems, etc.
Environmentally-friendly Rolling Stock
 There has been increased concern regarding environmental issues, and various measures in far-reaching industries and fields have been adopted in an effort to conserve energy and reduce greenhouse-causing CO2 emissions as we work to stop global warming.
 Our key product, rolling stock, has a dramatically lower output of CO2 emissions when compared to other means of transport in the transportation sector and is recognized as an incredibly energy efficient vehicle. For example, the amount of CO2 emitted in transporting a single person one kilometer is one-seventh that of an automobile, one-fifth that of an airplane, and one-third that of a bus. The energy consumed is also one-eleventh that of an automobile, one-tenth that of an airplane, and one-fourth that of a bus*1 leading many to revisit the use of railways as an important measure in reducing our environmental impact.
 At Kinki Sharyo, we promise to continue employing the rolling car technology we have acquired over the years as we move forward. We will also launch new R&D efforts as we work to produce a more environmentally-friendly lineup of rolling stock.
*1 From the EDMC Handbook of Japan's & World Energy & Economics Statistics (2017 edition) by The Institute of Energy Economics, Japan